1600
METERS ELEVATION GAIN

This circular route reaches its highest point at La Moleta peak with 2572 meters of altitude. Perhaps, this is a good moment to catch your breath enjoying the sights. Among them, you can see the Iserías lake, your next target. Then, it begings the descent till you get there continuing up to the Izas channel. The finish line awaits you approximately 5 km from there.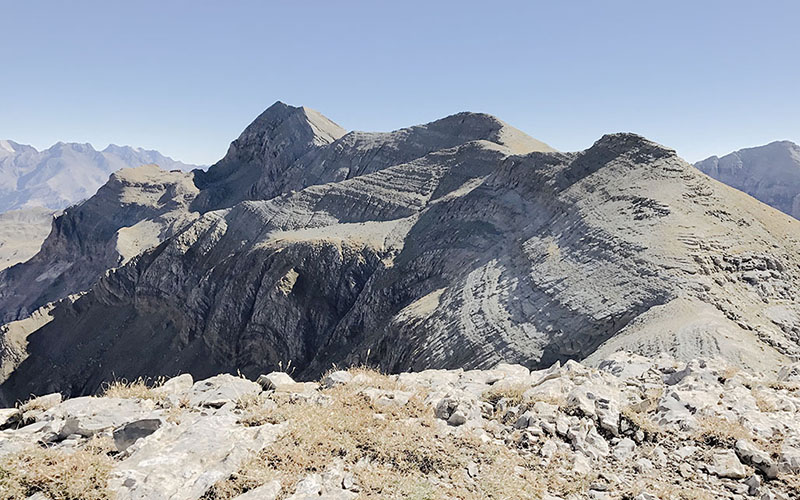 General Information
Its 1590 m of positive elevation gain and above all its conditions of being a self-sufficiency race, gives an insight into the merit that means finalizing this race with success. We put the route and the organization, but it is left to the participant's hands administrate their stregnth and provisions. With no doubt a challenge that deserves all our respect.
The Carretón will guide us until (up to) we surpass the 2000 meters of altitude. Once there, the technical and loose terrain do not serve as a steady ground to reach La Moleta peak. The descent begins like the ascent ends, with stones and more stones, to get to the Iserias lake and there we take an easy and fast path to reach and leave the Izas channel.