8848
METERS ELEVATION GAIN

Here you have a heart-stopping profile. It is not your electrocardiogram during the race, but the continuous up- and downhills of the Ultra 100 kilometers Canfranc-Canfranc. It accumulates two vertical kilometers and a double vertical kilomenter throughout the race, at the same time you will find many short, fast and technical up- and downhills. A race that accumulates nearly 9000 meters of positive cumulative gain in just 100 kilometers can't have many flat stretches.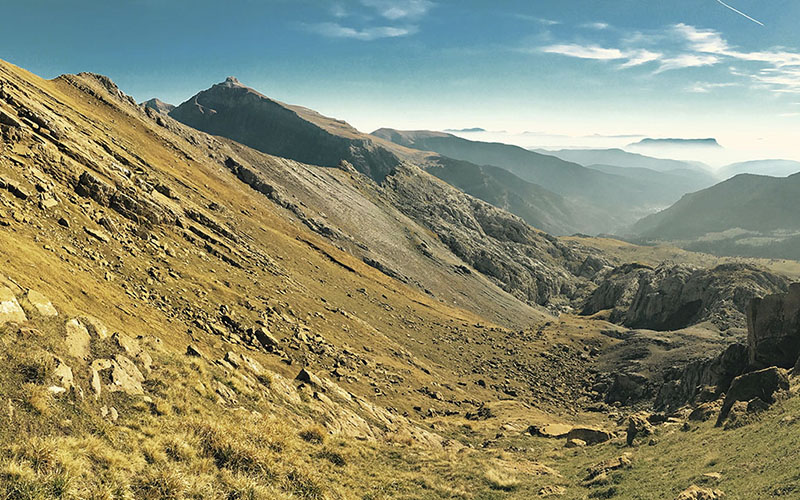 General Information
A race as hard as beautiful. It is difficult to determine which of these two adjetives would be more appropriate. Its 8.848 meters of possitive cumulative gain offer us amazing places(landscapes) of this route. It is a race with a high technical demand in most of its route, with more than 70% over the altitude of 2000 meters. We are facing a great challenge not suitable for all public.
Bringing together all the emblematic summits of Canfranc's valley in one race is a big challenge. Climb to Pico Tortiellas, Peña Collarada, La Moleta, Vértice de Anayet, Aspe and other 10 peaks more above 2000 meters in its original track is something that few trails can achieve. This is about going through Canfranc covering all its valleys, summits, crests and lakes.